10 Must Have N Scale Vehicles
N Scale Vehicles are without a doubt some of the most popular vehicles out there. After all, they are compatible with the biggest selling scale of all time. Therefore you have some pretty nifty vehicles to choose from in this particular scale. In this article we are going to look at ten of my favorite N Scale Vehicles. I am sure you will love them as much as I do! N scale Wikipedia here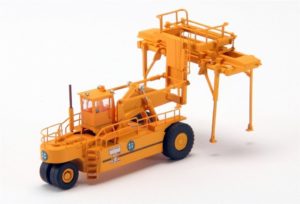 Wheels of Time PC-90 Piggy-Packer
This is perhaps one of the most detailed N Scale Vehicles I have ever seen in recent years. Anybody would be proud to have the piggy-packer on display within their home, or even to add a bit of personality into their scale vehicles. This particular model has won numerous awards around the globe due to its design, and it really isn't difficult to see why it is loved so much. It is clear that the team at Wheels of Time have put a lot of effort into developing this vehicle to be a faithful reproduction of the proper Piggy-Packer.

I have always had a little thing for smart cars, whenever I see one drive off down the road I am in awe. I was especially surprised when they were launched as N Scale Vehicles, after all, they don't seem to get much love from road drivers. The offerings from Busch are absolutely sublime, and these should certainly be on the top of the list of anybody that is looking to create a modern layout, or simply wants to display something awesome on their shelf.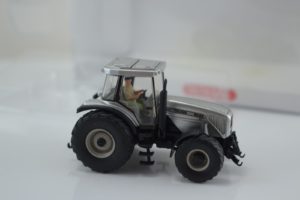 Wiking 1/160 Massey Fergusson MF8280 Tractor
I don't know about you, but I absolutely love to make up farm scenes in my layouts, and that really isn't possible with a couple of tractors right? I have taken a little look at a few, but honestly none of them come close to the quality that is incorporated in the Massey Fergusson Tractor. Again, this is another must buy!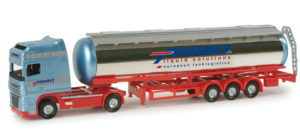 Herpa 065702 DAF XF SSC SZ 'Anhalt' Tanker
This is one of the N Scale Vehicles out there which doesn't get too much love. That is a shame really, I always find that a beautiful tanker seems to complement layouts well, and I haven't seen one as beautiful as this as of late, it is going to look absolutely stunning whether you are complementing a train layout or something else.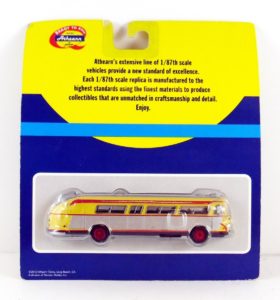 Athearn 17361: N Scale RTR Flexible Bus, KCS/Sallisaw
This is a fantastically detailed 'retro' style bus, and thus it is going to be perfect for those layouts which tend to have very '60s' overtones. Although honestly, if you have a modern layout, the stunning design is more than enough to make this one of the N Scale Vehicles which should be on the top of your list for inclusion, whether it is in your layout or simply sitting on that shelf in your room

8304 Busch: Mercedes Sprinted Delivery Vans
Everywhere we look nowadays we find delivery vans out and about right? Therefore they are an absolute must have for anybody that works with the N Scale, without a doubt! These particular vehicles come in a range of decals and are the preferred vehicle types for some of the top delivery companies in the world, so they should complement any model layout well.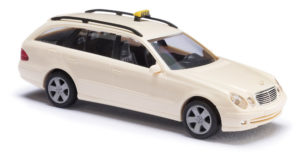 I love this little set, it may not be the N Scale Vehicle on top of every list, but it certainly is something to look at, even just to gaze at the absolute beauty of these cabs. The great thing about these vehicles is that they can fit into almost any layout (providing you are not harking back too far into the past), and as I mentioned, they look fantastic to boot.

Kato 23-540A Hindo Town Bus Poncho
Every modern layout needs a couple of buses right? Of course they do, and in my opinion these fantastic little N Scale vehicles are some of the best out there on the market. Kato do a number of these offerings but I prefer the decal found on the Hindo Town Bus slightly more, although honestly, any that you purchase in the Kato range is going to be highly detailed, so don't worry too much about it!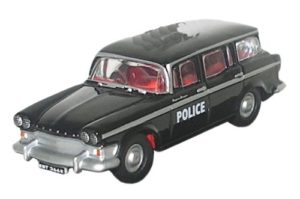 NSS004 Oxford Diecast 1/148 Scale Super Snipe Police Car
I was in two minds about including an Oxford vehicle in this list, however, I finally decided that I should. After all, their N Scale Vehicles may be some of the cheapest on the market, but they are incredibly well detailed! This is my favourite as it really harks back to times of old when English police cars looked like this. I love the style and really wish I owned one of the full sized versions in real life! Of course, the model is the best I can hope for.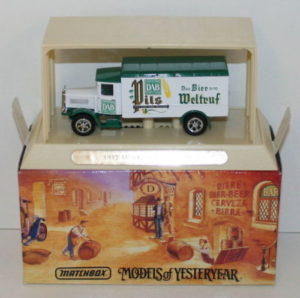 Mercedes Benz MB L 3500 Beer Transport
I love this vehicle because it is so incredibly detailed, and the beautiful yellow really adds a whole new dimension to my layouts. It is incredibly cheap for what it is as well! This will look fantastic on any layout, or even a number of them. Yes, it has classic undertones, but hey, it is certainly something you will see in the modern era time too.