How to find the best used model trains for sale
So you have managed to get into this whole model train malarkey. That's a great decision! You are going to have a fantastic time. Obviously you are going to want to build up your collection quickly to extend the amount of enjoyment that you get. Sadly though, model trains are hardly a cheap hobby to get into. In fact, it is one of the more expensive out there if you have been bitten by the 'bug'. The cost of brand new model trains can certainly cause people to think twice. However there are plenty of used model trains for sale out there, some of them at steep discounts. In this article I am going to teach you how to find the best possible deals.
As you are probably aware by now, one of the best places to head online to find anything you can possibly imagine is eBay. Whilst the site has been taken over by commercial dealers in recent years, there are still a few hidden gems for you to find here, especially when it comes to used model trains for sale. When you head to eBay you can save a considerable amount on the new purchase price of a model train or even find some ultra-rare ones which you don't see on sale anymore. Of course, like purchasing anything used there are going to be a few things to bear in mind before you purchase the train to ensure that you are not left out of pocket.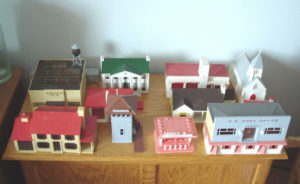 The first tip when buying used model trains for sale is to NEVER purchase from somebody who uses a 'stock' image of the model train for their gallery image. If you can't see a real image of the train then steer well clear. This is a fairly good indication that the train that you are going to be purchasing is going to be less than stellar. If you do feel as though the train deal is far too good to pass up then by all means get in touch with the seller and ask for pictures, but don't be surprised if they don't respond to any questions.
Secondly, you should always read through the description of the item on offer. Remember, this is a used model train and thus it has most likely been subject to wear and tear over time. For the most part, lovers of model trains tend to treat their hobby equipment well, but there are a few which don't. In an ideal world the seller will supply pictures in their listing of all of the wear on the train, at least when it is severe in addition to a description of the train. If they don't then feel free to get in touch with them, I am sure they will be more than happy to answer any questions that you may have. You do need to remember however that when you are searching for used model trains for sale you are going to get items which have small blemishes on them, but that is all part and parcel of purchasing using this to save money. You should always set limits for what you are willing to accept on eBay.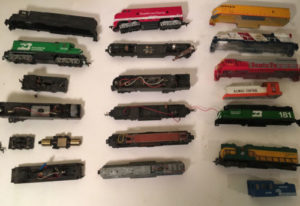 Once you have identified a model train that you like then make sure that you carry out research on it. This means that you are going to need to head online and 'Google' the model number of the model train that has been listed. Ensure that the seller has got everything right from the scale to the dimensions of the vehicle. This is going to be incredibly vital for you and you cannot rely on the seller getting everything absolutely right when it comes to the description (although they should do!)
Finally, before you make your purchase you should ALWAYS check the eBay feedback of the person that you are purchasing from. I tend to avoid anybody that has a feedback rating of 0 as these are brand new to the eBay system. However, if you wish to take the risk then by all means do as you will be protected by PayPal. There are many sellers out there that have negative feedback but do not let this put you off unless you believe that their feedback is particularly bad. In short, use due care and believe that you can trust this person before making your purchase.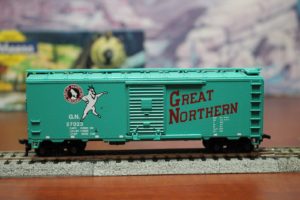 So how can you find the best used model trains for sale on eBay? Well, easily, if you know what you are doing at least. These are my favorite tips to ensure you get the best possible deal:
One of the biggest mistakes I made on eBay was always purchasing items which were listed as 'Buy it Now'. Sure, I got the item much quicker but I often ended up paying more. Don't make the same mistake as me. Instead identify trains that are auction only and bid away, you may get a better deal than you expected!
Always sort the list to 'ending soonest'. Often there are fantastic deals on trains ending in mere minutes, and this is a great way to pick up a deal.
Be as descriptive as you can in your search terms. You are much more likely to find the exact thing that you want.
People often misspell when listing items on eBay. This is going to be to their detriment but to your benefit. Try searching "model trains" instead of "model train". You will notice that you get a whole different set of result. Once I got a cracking deal on a train as someone misspelled it "modal". Basically, play around with the key terms and see what you can find.
Hopefully this has given you a decent overview on how you can find the perfect used model trains for sale on eBay. Bear these tips in mind and use due care and attention and I am sure that you will be able to find the perfect train for you at a price that you simply cannot pass up.